BOOK A WORKSHOP Experience
workshops & training
Turn inspiration into action.
All of my workshops are offered through in-person and interactive virtual formats. I also can customized training programs based on your needs.
The below workshops are ideal if you have more time to spend and typically range from two hours to full or multi-day retreats.
In these workshops, my goal is to move people from being inspired toward developing the new mindsets, behaviors, habits, and daily practices necessary to enable thriving.
Each workshop includes a customized interactive workbook with key exercises and supporting literature.
training & workshops
Create a Culture of Mattering
Research shows that feeling like you matter at work isn't a generational preference or "nice to have." It's a fundamental human need and is critical for motivation, fulfillment, and well-being. Enabling meaningful work is also a skill set that leaders can learn.
With changing modes of work, job insecurity, and heightened awareness of social injustice, enabling the experience of meaningfulness is a vital skill for next-generation leaders.
In this workshop, you will:
Discover the three ingredients for meaningful work and why they're vital for wellbeing
Learn how to create a culture of significance at work
Understand how to make people feel noticed, affirmed, and needed every single day
Improve your ability to design and delegate tasks so people clearly see how their contribution matters
Realize the power of connecting people's everyday tasks to a bigger purpose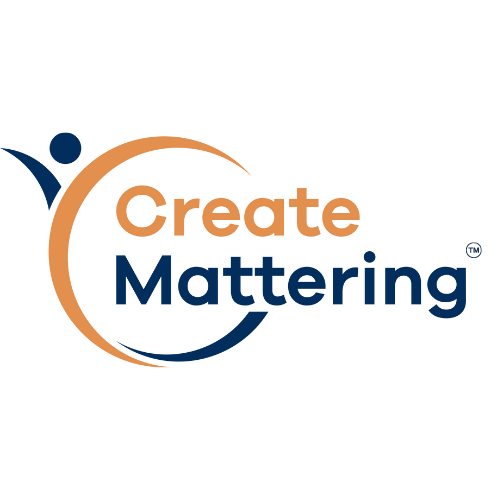 what people are saying
"…I'd spent months trying to give my team better challenges and to boost their morale. We talked about "the why" all the time and were still working hard, but something about the way Zach taught the practices of purposeful leadership resonated. I rounded up copies of Zach's book, asked the team to read it before our summer retreat, and booked Zach to facilitate. Zach arrived with materials and activities customized to our industry and team and really dialed in on what makes us tick and how to sustain our true purpose. His sincerity and skill helped us think through the exercises; months later, the results still motivate and refresh us."

-University of Colorado Health System
"I can now coach my team every day on why we do what we do; wonderful reminder that we all truly have a purpose in all that we do."

-Participant, Veterinary Medical Association
"One of the best trainings we've ever had. Zach was engaging, relatable and his teachings on purpose are so applicable to strengthening our everyday work experience and connecting our purpose to our mission. This is a training everyone should take."

-The National Park Service
training & workshops
The Practice of Purposeful Leadership
The Practice of Purposeful Leadership workshop is my most requested training workshop. It's an exciting, immersive, and hands-on experience that equips leaders with the research-backed skills and practices to craft and deliver a purpose-first leadership philosophy.
This session is ideal for individual leaders as well as leadership, executive teams, and people who influence others.
PURPOSEFUL LEADERS…
Have a strong sense of their own purpose and moral compass
Adopt a purpose-first mindset
Engage a wide stakeholder community in a common purpose
Consider the human impact as part of everyday decision-making
Cultivate fulfilling and enriching environments
Create cultures of mattering
Cast and contribute to setting a compelling vision
BECAUSE OF THIS WORKSHOP, PARTICIPANTS WILL…
Learn how to develop a compelling individual and organizational purpose statements
Learn the science and practice of purpose in leadership
Learn the science of human fulfillment and motivation
Strategize how to build purpose into their leadership approach
Uncover and codify key values and behavioral indicators of purpose
Learn the practical skills of:

Impact story-telling and story-collecting
Giving purposeful affirmation and feedback
Laddering tasks to a bigger purpose
Connecting the team's work with purpose through delegation and feedback
Creating the conditions for people to experience meaningful work
Communicating with purpose
Developing a team vision rooted in purpose delivery
Identifying and implementing purposeful habits
training & workshops
Activate a Positive Organizational and Team Culture
As a leader, you know that culture is the glue that bonds your organization and is the invisible force that determines how well you deliver your purpose.
But whether you lead an organization of 2 or 2,000, it can be difficult to put your current or desired culture into words, find the time and tools to diagnose deeper cultural issues, and strategically change and optimize culture.
That's why I've developed the Activate a Positive Organizational and Team Culture program.
Based on vetted research, this demystifies team and organizational culture and provides you with proven, actionable tools to help you cultivate a positive culture that endures.
And as a leader, when you make culture a strategic priority, overwhelming research finds people are more fulfilled, collaborate better, and are more productive in delivering your important purpose.
Here's what you'll learn:
What culture is and how beliefs, values, and symbols form culture
The four ingredients of a positive culture
How to activate Meaningfulness, Positivity, and High-Quality Connections in a Fear-Free Climate
How to design leadership and team habits that sustain a positive culture
training & workshops
Work with Purpose
The Working with Purpose session is designed to equip people with the research-backed skills and practices to craft work as purposeful and shift to a purposeful mindset. This workshop is highly hands-on and provides immediately applicable tools. Participants will leave with a plan to actively construct their approach to work from a perspective of purpose. This session is ideal for teams and individuals.
BECAUSE OF THIS WORKSHOP, PARTICIPANTS WILL…
Learn researched benefits of building purpose into everyday work
Be able to connect everyday tasks to the organizational purpose
Learn the research-backed practices to crafting meaning into daily work
Learn and practice techniques to combat personal burnout using purpose
Practice the essential skills to a build and maintain a purposeful work environment in times of stress and change
Collect and share stories of meaning and mattering to build a stronger team
training & workshops
Create Psychological Safety
Psychological safety is the belief that one will not be punished or humiliated for speaking up with ideas, questions, concerns, or mistakes. If present on a team, psychological safety facilitates organizational learning, innovation, and meaningfulness via the willing contribution of ideas and actions to a shared purpose.
Psychological safety is everyone's responsibility. All individuals in the organization must know how to create a space for others to share their feedback, ideas, and perspectives free of fear.
However, while everyone is responsible for creating the space, positional team leaders have the most influence in maintaining the space because of their unique power. Cultivating psychological safety is a skill that can be learned and is a set of habits that must be consistently enacted.
Because of this workshop:
You'll learn what psychological safety is and what contributes to it
Know how to implement key practices for creating a space that encourages vulnerability, team learning, and innovation
Learn the high-impact leadership skills for maintaining a psychologically safe climate
Learn how to assess psychological safety
training & workshops
Discover and Activate Your Purpose
In the Discover and Activate Your Purpose workshop, participants will learn what purpose is and how it works to produce more lasting fulfillment and performance. Through interactive exercises, participants will experience the power of purpose by engaging in the key research-backed practices to discovering, clarifying and activating the "why" in their academics, their current jobs and through their careers.
This workshop has the option to use PurposeMatch, a psychometrically-reliable assessment that helps users craft a personal purpose statement.
The Discover and Activate Your Purpose workshop is ideal for anyone at any stage in life or occupation.
BECAUSE OF THIS WORKSHOP, PARTICIPANTS WILL…
Be able to describe what purpose is, how purpose works, and the benefits of shifting to a purpose-first mindset
Be able to identify where purpose comes from
Be able to reflect on their life journey to identify key Purpose Resources: Strengths
Be able to identify how they want to make an impact both locally and globally
Describe how their unique strengths can help them make their unique impact
Develop a crafted purpose statement that can be used to guide their current and future experiences
Develop a plan to activate purpose through aligning core values and behaviors
Identify purposeful possibilities in multiple life domains